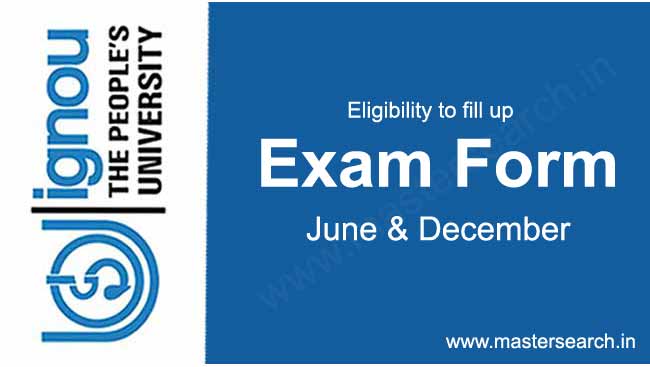 In Indira Gandhi National Open University, the students have to meet certain eligibility conditions before filling up Ignou exam form online or offline.
The students will be allowed to appear in the upcoming term end examination only if they follow the certain guidelines and conditions which have been mentioned below:
1) The registration for the courses should be valid for the programme for which student is going to fill up the examination form.
2) The minimum time required to pursue these courses should be elapsed. e.g. the student who has taken admission to the yearly based programme in January session cannot appear in June examination as the minimum time to study the course will not be elapsed in six months.
3) They need to submit the required no. of solved assignment(s) to their respected centre before filling up the exam form.
4) Before submitting the form, they need to duly authenticate it from the Coordinator/ Incharge of the Study Centre/ PSC/ PI, etc. to confirm that the assignments have been submitted by the student.