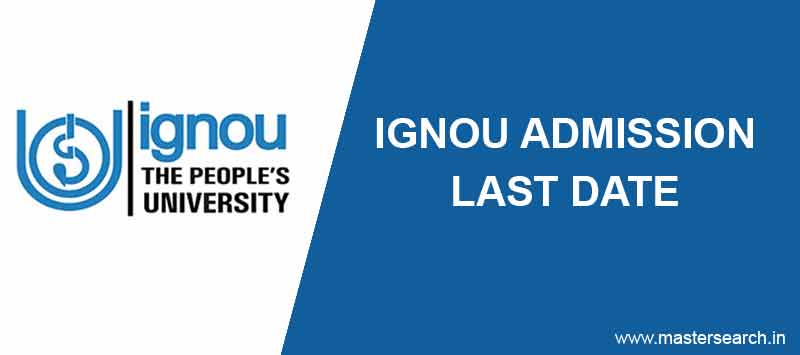 The Ignou admission last date July 2017 session has been extended to 28th August 2017 for all programmes except certificate. For Certificate programmes, the last date of admission is 31st July 2017. Now, the applicants do not need to pay any extra charges or fee to apply for admission before the last date. Earlier, the university has not set up any last date of admission. But now the university has taken the decision to extend it to the end of June month.
The Indira Gandhi National Open University conducts the admission process in January and July academic session. Now, it's the time for admission to July 2017 session.The interested learners can apply for admission in various programmes such as Master Degree, Bachelor Degree, Diploma, and Certificate.
The detailed list of the available courses is mentioned in the advertisement. The learners can check out the last date of Ignou Admission and download the advertisement from the university official website.
The students can find out the advertisement under the "Admission Announcement" section on the official website at the following web path: Home > Student Zone > Admission Announcement
The students can visit online admission portal at https://onlineadmission.ignou.ac.in/ to register them for any programme.It is the quick and easy method to apply for admission as you can do it by sitting at home.
In another method of admission, the applicants can visit their nearest regional centre to obtain the application form and prospectus. After filling up the form, they can submit it to the regional centre along with demand draft of prescribed programme fee.
The price of Ignou prospectus is Rs.200/- which has to be paid at the cash counter in the regional centre to obtain it. The applicants can also request the prospectus via post but in this case, they have to send Demand Draft of Rs.250/- to the "Director, Student Support Services, IGNOU, New Delhi-110068".
The DD has to be made in favour of IGNOU, New Delhi.  The prospectus can be also downloaded from the official website free of cost. But in this case, the students has to pay the DD of Rs. 200/- addition to programme fee during admission.