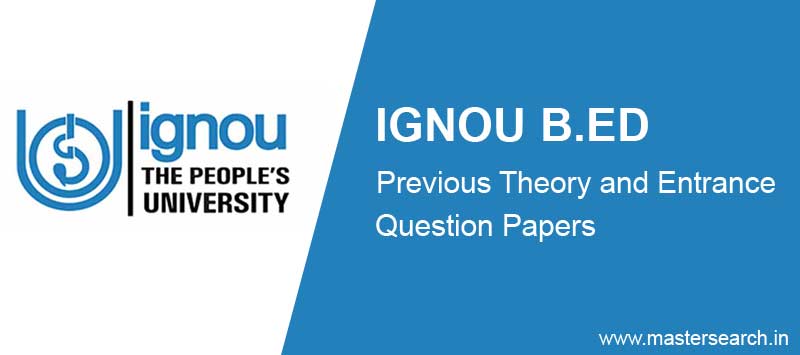 The Indira Gandhi National Open University provides the IGNOU Bachelor of Education Previous question papers to prepare for the upcoming Term End Examination. The university provides the IGNOU B.Ed. Previous Year Question Papers free of cost in the form of pdf files on its official website at www.ignou.ac.in.
The university provides the IGNOU Bachelor of Education (B.Ed.) date sheet two months before the commencement of examinations. This helps the students to start preparing for upcoming examinations earlier. During the exam preparation, the IGNOU B.Ed Previous Question Papers will help them to get an idea about the exam pattern. Sometimes, the important questions which were included in the IGNOU previous question papers may repeat in the upcoming Term End Examinations or Entrance Examinations. We recommend that the students must go through these papers which can help them in securing high marks.
Here, you will be able to download the IGNOU B.Ed. Old Question Papers from 2005 to December 2015 for all the programmes and courses. We have provided below the direct link below to download the last 10 years IGNOU B.Ed. previous papers:
Subscribe to us for latest updates about IGNOU previous question papers.