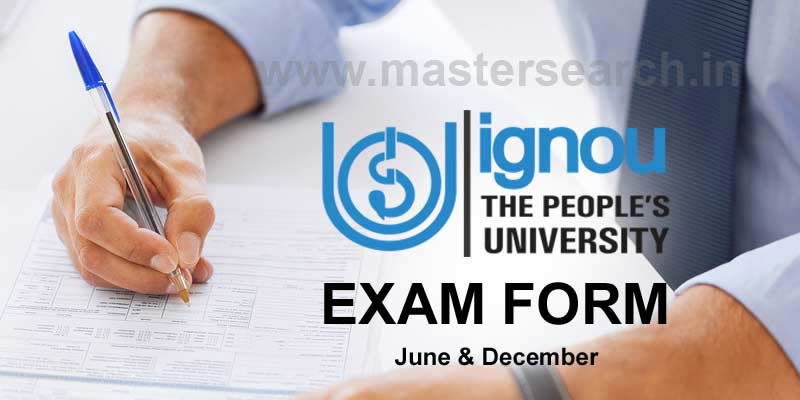 Ignou Online exam form December 2017 – Students of Indira Gandhi National Open University will be able to fill up and submit their examination form from 1st September 2017.
The university is going to conduct Term-End examination for various Bachelor Degree and Master Degree programmes such as BDP, BA, B.Sc., B.Com, BCA, BPP, M.Com, MA, M.Sc., MBA, B.Ed., BSW, MSW, MCA, BTS, MTM, etc.
Related Post: Download Ignou exam form pdf , eligibility to fill up exam form, Ignou exam fee
Also, the exam will be conducted for Certificate and Diploma programmes as well.
After submitting the application form online, the students may like to check their exam form submission status. It can be easily checked online on the university official website after 24 hours of submission of the exam form.
Related Post: Last date of submitting Ignou exam form
It should be noted that you have to leave the day of submission and Saturday/Sunday/Holidays to check the application form submission status.
Steps to fill up Ignou Online Exam form December 2017
Please visit the website at http://exam.ignou.ac.in/
Read out the guidelines to fill the exam form.
Enter your details such as programme code, enrollment number, Regional Centre code, Study Centre code and Course details.
Pay the exam fee by selecting the available mode of payment.