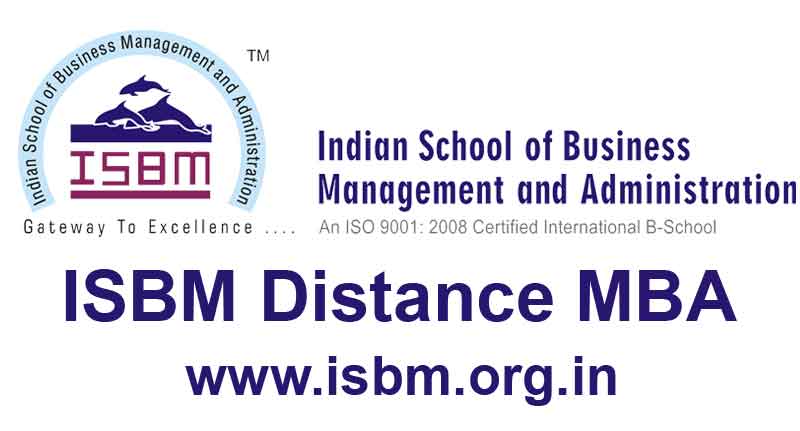 The Indian School of Business Management and Administration (ISBM) is functional since 1992 and was established by a famous NGO "AEREN foundation". The ISBM was established with an aim of enhancing the career of students in Business and management sector. It provides business exposure to the students through various case studies.
The institute provides various short duration courses to students and ensures high-quality education to them within a short span of time. It has been placed among top 10 international B-schools that offer distance management courses.
ISBM aims to build "Managers" of tomorrow by enhancing their productivity, captivity, capability to transform normal business ideas into policies and implementing them successfully.
Distance MBA is one the most popular management course offered by Indian School of Business Management and Administration. It offers distance MBA program where students can get post graduate degree along with doing the job.
ISBM provides the quality education through its distance learning.
The course is designed in a way that it provides efficient management skills to the students.
It guides the students to learn various managerial skills and develop leadership qualities in them.
ISBM provides the wide range of specialization so that students can choose the best option suitable to them.
Study material of management course is also provided by the institute itself.
For taking admission to distance MBA program, you can apply online at www.isbm.org.in. The admission fee payment can also be done online. Thus distance learning MBA from ISBM is all for you to get the master degree without disturbing your current career goals.
ISBM Distance MBA Subjects:
The Indian School of Business Management and Administration offers 6 subjects in total to be studied. These are as follows:
Principles and Practice of Management
International Business
Business Communication
Organizational Behavior
Specialization
Project
Eligibility Criteria:
To apply for ISBM distance MBA course, the student must have completed the graduation. The student must present the graduate degree from any recognized university.
Fee Structure:
Fees differ as per the nationality. Indian students have to pay INR 29900. It includes books also. Whereas foreign student has to pay 1800 USD including books.
Exam pattern:
Each paper is of 3 hours duration. Mode of examination is online. The exam can be given from home as well as from the center chosen by you. If you are giving exams from your home den it is 10 days procedure. But if you are at that particular center then it takes 3 hours per paper.
In conclusion, we must say the Distance MBA is the best option for those who want to chase their dreams and pursue a business in management simultaneously.