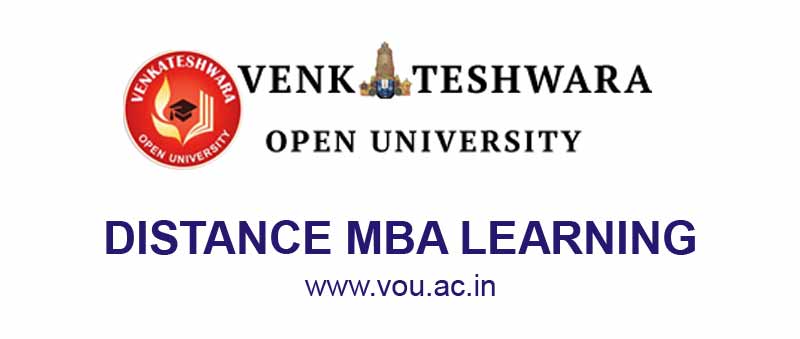 Venkateshwara Open University is one of the leading open universities present globally. It is abbreviated as VOU. It is a non-profit foundation which aims at providing quality education to the aspirants through its distance education courses.
The VOU was established through Arunachal Pradesh State Legislative Act. It offers several degree courses which are available across the world. The Venkateshwara Open University Distance MBA course is one of them. It has been developed to inculcate interpersonal skills and management skill set to solve business problems.
In today's competitive world there is no limit for education, experience and degrees one can earn. Also, if you are some working professional you would definitely not be willing to leave your current job and pursue some degree course.
So there is an urgent need for distance education courses so that one can easily fulfill his/ her dream without leaving his/ her current profession. To know about Venkateshwara Open University Distance MBA fee structure, Please fill up the inquiry form on the university official website.
The officials will provide you complete detail about the course.
VOU Official website: 
As the market is growing, demand for efficient professionals who can lead the organization and understand the market trend is increasing. So more and more are heading towards MBA and that too through distance education courses.
So, the VOU provides high-level management courses is also in the light nowadays. is valued globally. The larger number of students every year takes admission to Venkateshwara Open University Distance MBA course to fulfill their dreams to become a management professional.
Venkateshwara Open University Distance MBA Eligibility:
To take admission in distance MBA from VOU the candidate must be a graduate in any discipline from any UGC recognized university. The minimum duration to complete any of the below mentioned VOU Distance MBA course is 24 months i.e 2 years. But the learners are allowed to complete the course in the maximum duration of 48 months i.e 4 years.
List of Distance MBA Courses offered by VOU:
Venkateshwara Open University Distance MBA Programmes

S.No.
Code
Programmes
Duration
Max Duration
Eligibility Criteria
1.
SOM
Master of Business Administration (General)
2 Years
4 Years
Graduation
2.
SOM
Master of Business Administration (Executive)
1 Year
4 Years
Graduation with 2 years working experience
3.
SOM
Master of Business Administration Specialisation in – Human Resource Management, Corporate Secretaryship, Project Management, Banking and Finance, International Business, Tourism Management, Education Management, Hospital Management, Investment Management
2 Years
4 Years
Graduation
Admission Procedure:
Aspirant has to fill the form either online or offline with proper experience and submit it to the university. Now pay the fees online and you are enrolled for the course. Venkateshwara Open University provides admission opportunity twice a year.
Those students who could take admission in July due to some reasons can grab the opportunity one more time in the month of January for any distance education course. So take a quick and best decision for yourself.
Don't get upset for not being able to take admission in July, the chance is again at your doorstep. Chase your dreams with valuable and quality education.VOU also offers various scholarships for several different online courses so that the deserving and needy students can achieve their goals without any hurdles.
VOU provide online lectures to the students to create a real life feel and to create the better learning environment. They develop in them the leadership qualities. Venkateshwara Open University Distance MBA is very flexible as students can make their own schedules according to time and space.
Online tools make it easy and simple to take proper help and guidance from industry experts and share their experiences with the students. Highly qualified professionals are available online so that you can get your queries resolved easily from any corner of the globe.
Hoping this section to be helpful for you. Keep reading with us for more valuable information.