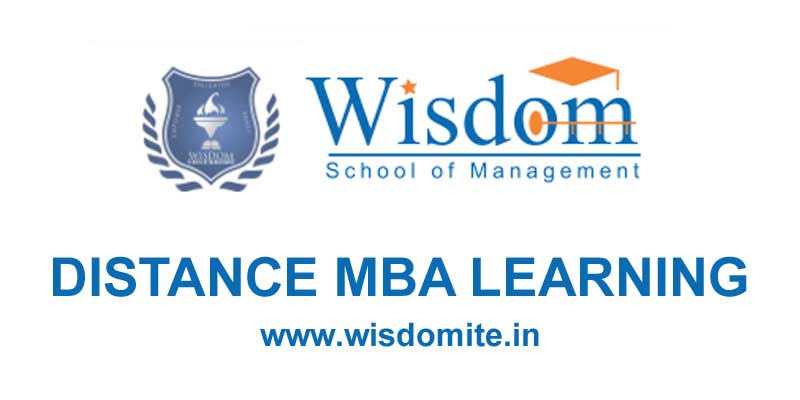 The Wisdom school of management Distance MBA is becoming very popular among the learners who likes to study through distance learning. The institute was founded in the year 2006 in Mumbai with an aim of delivering quality education to the students in the field of business and management.
The main objective of the management of wisdom school is to shape the professionals to accept the socio-economic challenge in their society by showcasing their leadership qualities. Wisdom school is established by a group of professionals from different geographical areas.
Wisdom school of management is ISO 9001:2008 certified and is ranked among top 10 distance education and part-time education institutes of India.
Distance Courses offered by Wisdom School of Management:
Wisdom school of management offers various courses among which management courses are highly popular.It offers Distance MBA including:
Masters of business administration, 2 years
Masters of business administration (Lateral entry), 1 year
Post Graduate Diploma in Business administration, 1 year
MBA (2 years):
The Wisdom school of management Distance MBA is a UGC recognized and DEC approved program. It is highly aimed at improving leadership and management quality of students through distance learning program.
To take admission is this course the student must have completed graduation from any recognized university. Total payable fees id INR 40700. Exams are conducted twice a year in Dec/Jan and July/Aug. It offers campus placement in various MNCs like HSBC, BPL, and Bajaj Allianz etc.
MBA Lateral Entry:
It is also similar to 2 years MBA degree course. The candidate having the graduate degree or any equivalent degree with 2 years of work experience is eligible for this course. Total payable fees for this course is INR 28700. It is 1-year duration correspondence degree course.
PGDBM, 1 year:
Postgraduate Diploma in business administration is a 1-year correspondence course. It is also UGC recognized and approved by DEC. It requires the candidate to be graduate or must be having some equivalent degree from a recognized university.
Total payable fees are INR 15700. Exams are conducted twice a year. It also provides campus placement in MNCs like BPL, Bajaj Allianz etc.
WSM provides international MBA and professional diploma and PG diploma courses as per the industry requirement. It provides easy online admission procedure.
Distance learning management courses from WSM groom the personality of students and equip them with management skills so that they can stand up to take any global opportunity in management and business sector.
So don't wait anymore and chase your dreams. Let your leadership qualities come out and make your dream of being graduate come true. So get your graduate degree from distance learning courses of WSM without leaving your current job.
Hoping this section to be useful for you and will guide you in shaping your career by letting you take the best decision for yourself. For more valuable information keep reading my section.