IGNOU PCO-01 Question Paper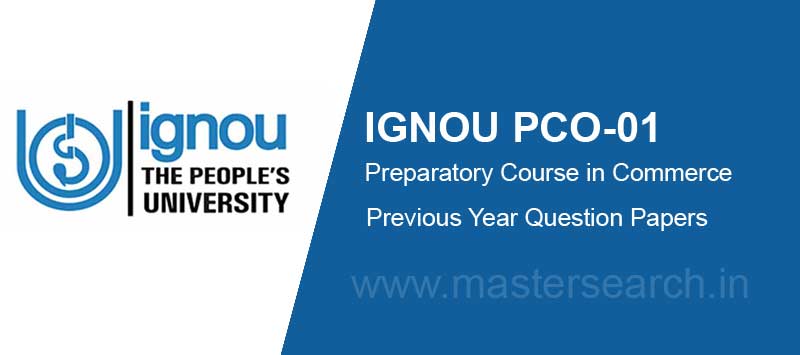 The Ignou PCO-01 question paper for previous year can be downloaded from the university official website. The Course name is 'Preparatory Course in Commerce' and the course code is PCO 1.The students can download last 10 year previous papers free of cost in the form of pdf files.
It is a very important course of Bachelor's Preparatory Programme (BPP).The examination for PCO-01 course is conducted twice in a year i.e in the month of June and December.To prepare for this examination, the students must download and try to solve previous year question papers.
The students who are newly enrolled in Ignou may face difficulty in finding the link to download question papers pdf free for the year Dec 2017, June 2017, Dec 2016, June 2016, Dec 2015, June 2015, Dec 2014, June 2014, Dec 2013, June 2013, June-2012, Dec-2012.
Download IGNOU PCO 1 Question papers
So, we have provided the direct link below to download BPP question papers of last 5 years.
In case, you need any question paper for any other course, please write your comment below.