Ignou Admission July 2017- BDP, BA, B.Sc, B.Com, MA, M.Com, M.Sc., MBA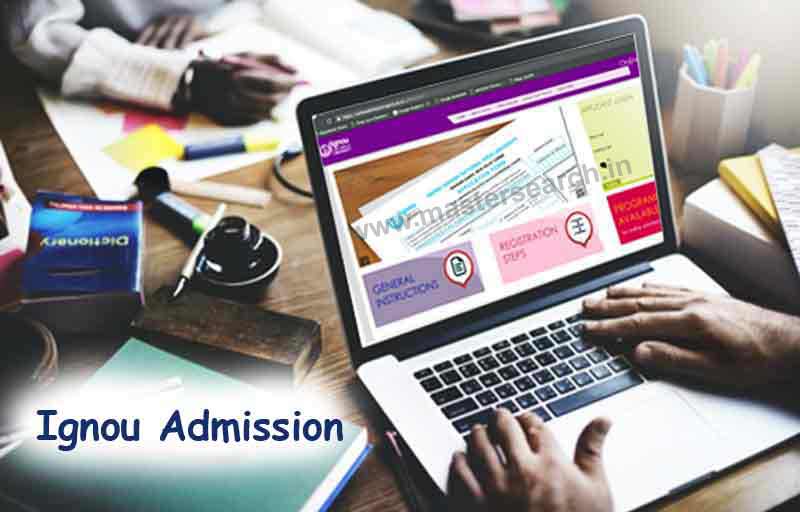 The Indira Gandhi National Open university has started the process for Ignou admission July 2017 to its various Open and Distance Learning (ODL) academic programmes such as Master Degree, Bachelor Degree, Diploma, PG Diploma, Certificate, PG Certificate, Advanced Certificate, Post Doctoral Certificate in Dialysis Medicine and Bachelor Preparatory programme. Related Article: Pondicherry University distance education admission.
Last Date of Ignou Admission:
The last date of admission for programmes such as Master Degree, Bachelor Degree, Diploma, PG Diploma, Bachelor Preparatory Programme (BPP), Certificate Advanced Certificate, PG Certificate, Appreciation Course on Environment; Population & Sustainable Development is as follows:
Admission Session July 2017
Programmes
Last Date
Late Fees
"BDP and Certificate Programmes"
30th June 2017 (Confirmed)
Rs.0
"Master Degree, Bachelor Degree, Diploma, Phd and all other programmes"
30th June 2017
Rs.0
The last date of admission to IGNOU B.Com and M.Com programmes in collaboration with ICAI for January 2017 session is 30th December 2016 without any late fee.
The learners can check out Ignou Admission July 2017 notification on the university official website. The university also publishes the admission related advertisements in the national and local daily newspapers as well.
The university offers admission to students in two modes i.e Online as well as Offline. In both the methods, the student must obtain the Student Handbook & Prospectus either in the form of printed copy or as soft copy.
How to obtain Ignou Prospectus?
In the offline method of admission, the candidates can obtain the application form and prospectus from the nearest IGNOU Regional Centre/ Study Centre. The cost of prospectus is Rs.200/-.
If the regional centre is away from the student's location, then the candidate can request the prospectus via post as well. In this case, they need to send the Demand Draft of Rs.250/- in favour of IGNOU, New Delhi to following address "Director, Student Support Services, IGNOU, New Delhi-110068"
The students can download the soft copy of prospectus from the university official website at following web URL: http://www.ignou.ac.i/ignou/studentzone/downloads/commonprospectus2016. In the case of downloading the prospectus online, the candidate has to submit the DD of Rs. 200/- addition to programme fee along with application form.
Admission by Offline Method:
The candidates must read out the Student Handbook & prospectus thoroughly to understand the method of distance learning in Indira Gandhi National Open University.They must read out programme details such as fee, duration, eligibility criteria, courses, syllabus, etc.
In the prospectus, the learners can also find the various application forms attached at the end of it which can be cut out or you can get the photocopy of those as per requirement.
At this point of time, the candidate must have read about the programme in which he/she is interested in taking admission. Now, they can fill up IGNOU Admission form and submitted it along with programme fee to the regional centre concerned.
Apply through Online Admission Portal:
For the student's convenience, the university has also launched the Ignou online admission portal at following web URL: https://onlineadmission.ignou.ac.in/. Here, the students can apply for admission to its various programmes online through the internet.
Earlier, the students had to visit their nearest Ignou Regional Centres for the admissions but now they have the option to fill the admission form online by sitting at home.
The students can easily fill and submit their IGNOU Online admission form. In this method of admission, the students will be able to pay their admission fee online by making use of various payment methods such as via Credit Card, Debit Card and Net Banking.
The university has first time introduced this online admission process and right now it is available for 148 programmes.
Important Links:
We have provided below the list of IGNOU Under Graduate and Post Graduate programmes for which the university has been offering admission to its January 2016 academic cycle.
1) Master Degree:
Master of Arts (MA) (Education, Psychology, Rural Development, Distance Education, Anthropology, Extension and Development Studies, Gandhi and Peace Studies, Gender and Development Studies, Tourism Management, Adult Education, Women's and Gender Studies, Translation Studies)
Master of Business Administration (MBA)
Master of Social Work (Counseling)
Master of Library & Information Science (MLIS)
M.Sc (Dietetics and Food Services Management)
M.Sc (Counseling and Family Therapy)
2) Bachelor Degree:
IGNOU BA programme (with major in Hindi, English, Urdu, Economics, History, Mathematics, Philosophy, Psychology, Public Administration, Political Science, Sociology)
BBA in Retailing (BBARL)
To check out all the Diploma and Certificate programmes, please check out the Ignou Admission Notification July 2017 on the university official website.